Staying in top hotel can often inspire you on how to style your bedroom. It does not cost a lot. All you need is just a little imagination! There are some fantastic stores which have styles to suit all tastes. This article below first appeared in recommend.my
"These bedroom design ideas look like they came straight out of a five-star hotel.
When you travel, don't you just love that moment when you check in to your hotel and are greeted by a beautiful, luxurious bedroom? Do you often wish that you could come home to something like that every day?
Well, you can! We found some amazing bedroom design ideas from local interior designers in Malaysia below. The bedrooms are just as amazing as any 5-star hotel room, and you can create it your own home!
1. Hang identical pendant lights above the side tables instead of adding regular lamp shades.
Pendant lights installed above the ceilings are very attention-grabbing as it's more modern than regular lamp shades. A pendant light instantly helps to change the mood of the room.
For a more classier look to transform your bedroom like a 5-star hotel, then a dark coloured glass or fabric covered pendant light would be suitable.
2. Order a custom Chesterfield upholstered headboard to create a luxurious suite in your home.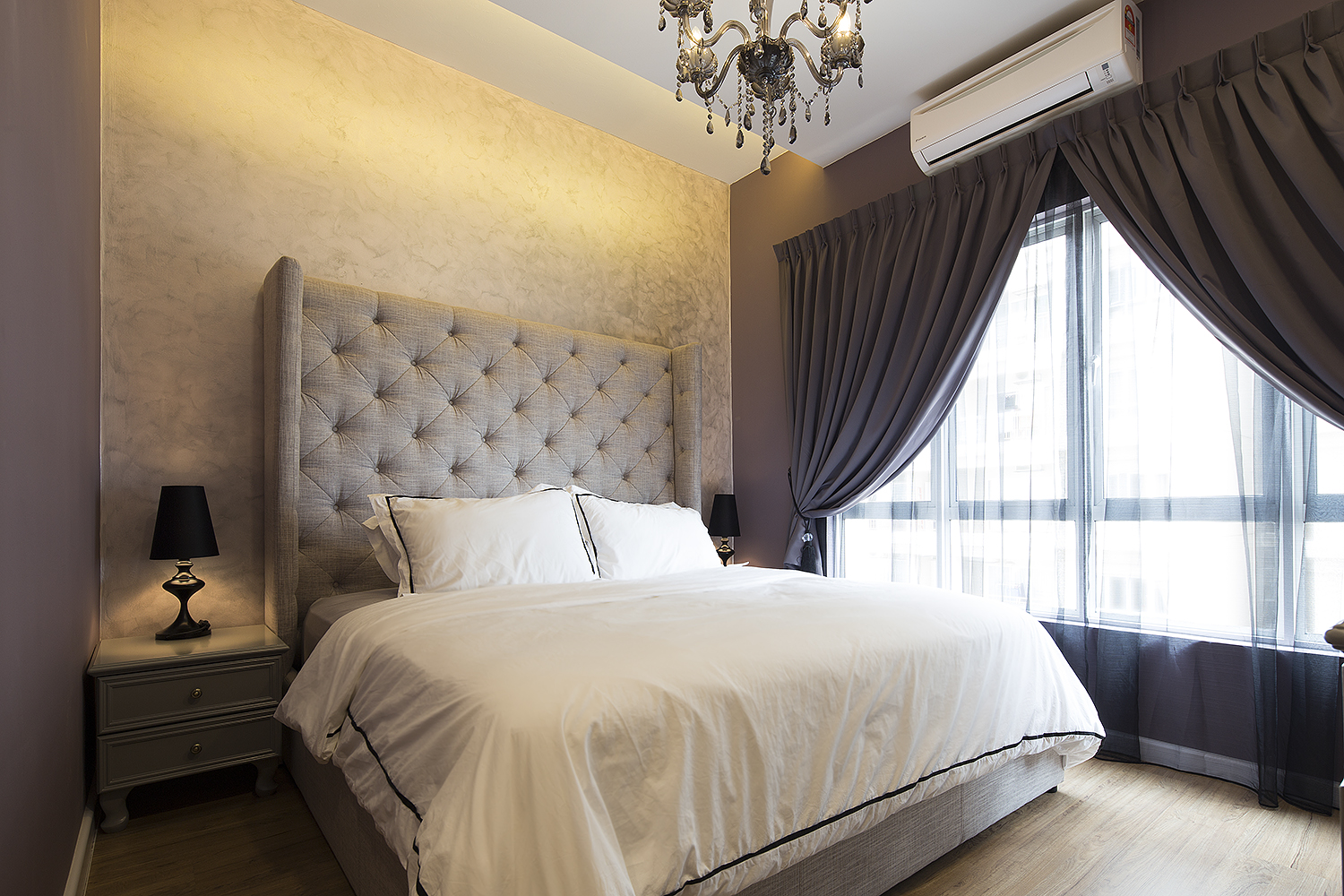 There's something about Chesterfield upholstered headboard which gives that combined feel of luxurious and cosiness to your bedroom. This headboard can be customed to your own liking, style and colour.
Besides, chesterfield upholstered headboard comes with a wide range of colours to choose from. Colours like grey are one that makes the room more modern and it's easy to blend with any furniture…"