elledecor.com
"Providing both comfort and luxury, furniture is the perfect addition to any al fresco event. Christina Millikin, owner of Glow Events, suggests creating a sophisticated dining experience by using furniture that complements the surrounding outdoor elements. "Don't try to fight the aesthetic of the venue," she says. "Working with the existing environment will make your design look authentic and intentional."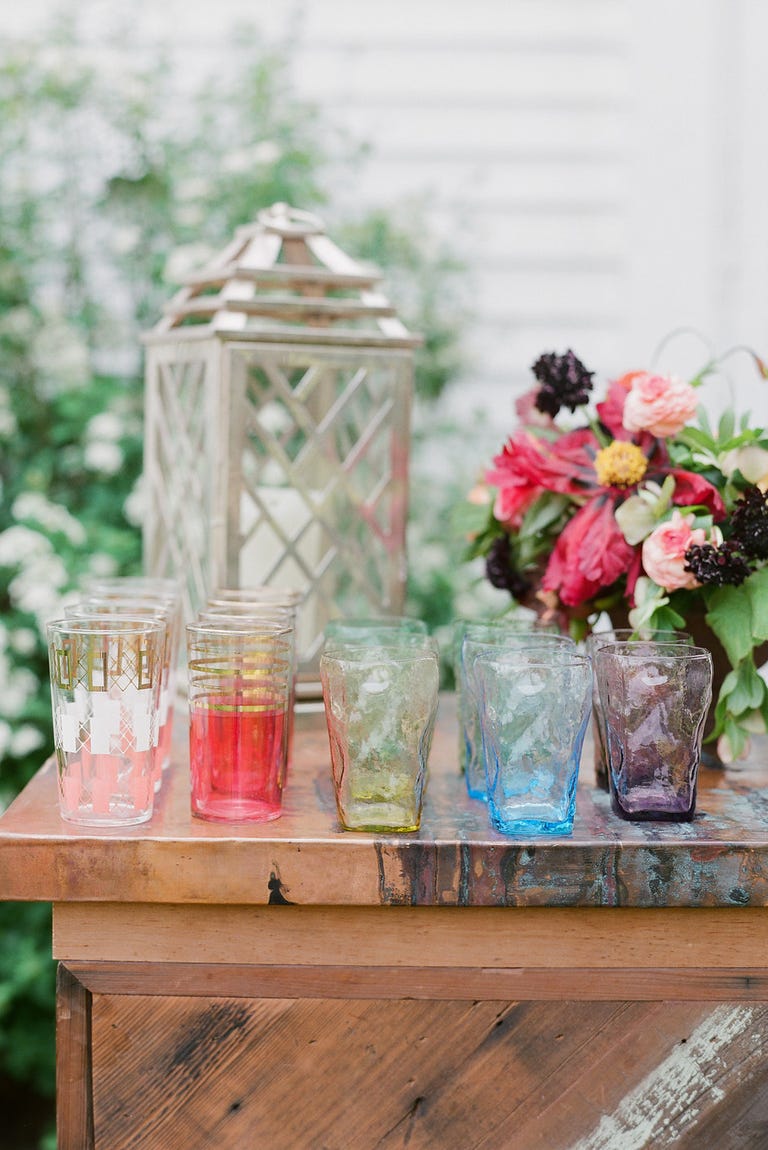 Utilize colorful glassware.
A chic and stylish way to integrate playful elegance into your summer setup is to utilize an assortment of vibrant glassware. Lyndsey Hamilton, creative director at Lyndsey Hamilton Events, recommends this for adding flair to any bar or tablescape. "I love antique colored glasses for the perfect summer cocktail," she says. "Go bold!"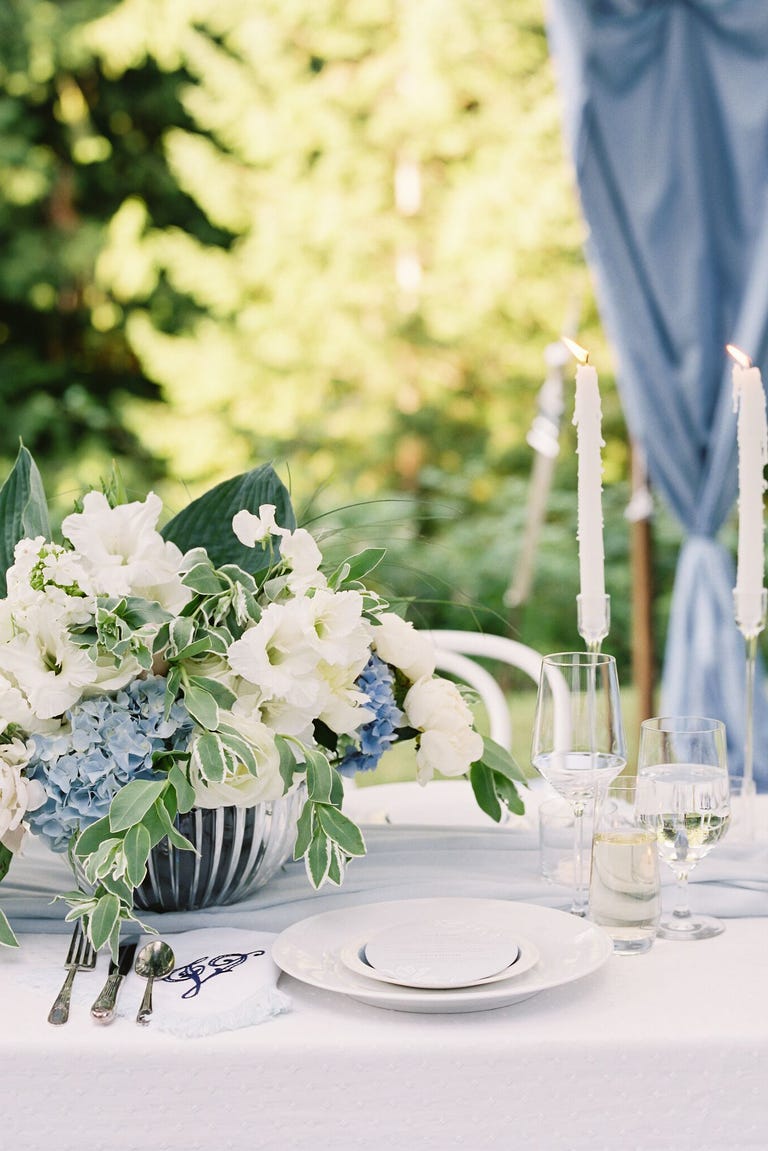 O'Malley Photographers
Strive for effortlessly chic.
No stranger to ethereal elements, Aleah and Nick Valley, founders of Valley & Company Events, suggest using your tablescape as a tasteful balance between comfort and celebration: "Create a decadent base of stunning white with linens and flowers, and bring in color with pops on cocktail napkins, table runners, or draping in a tent and greenery." Soft hues like sky blue, pale taupe, and buttery yellow, can be added to conjure an authentic summer feel.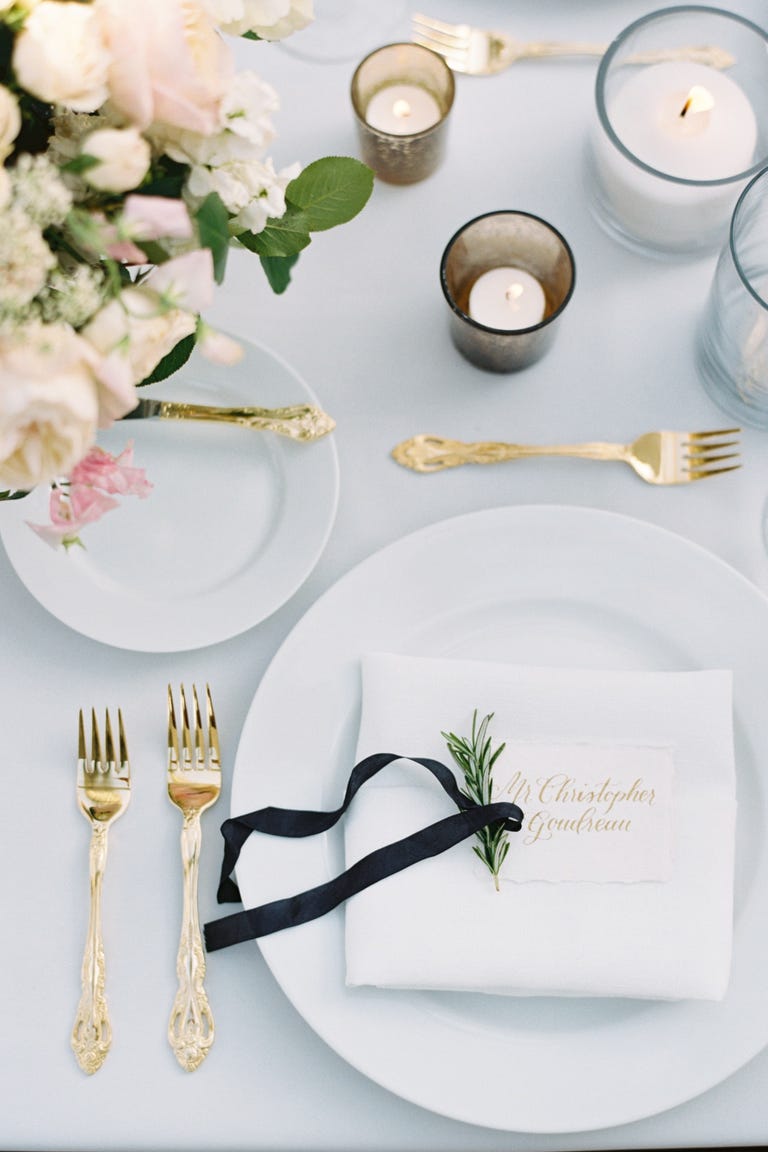 Ashley Sawtelle Photography
Embellish with flatware.
One of the most elegant ways to add both flair and sophistication to any table setup is with exceptional flatware. Whether antique or modern, a range of styles and colors can make classic forks, knives, and spoons a showstopper in design. Ashley Sawtelle, owner of Ashley Sawtelle Photography, advocates the use of gold when finalizing flatware styles. "Nothing makes a table standout more—or complements surrounding color palettes—than gold," says Sawtelle. "You can't go wrong with this timeless choice."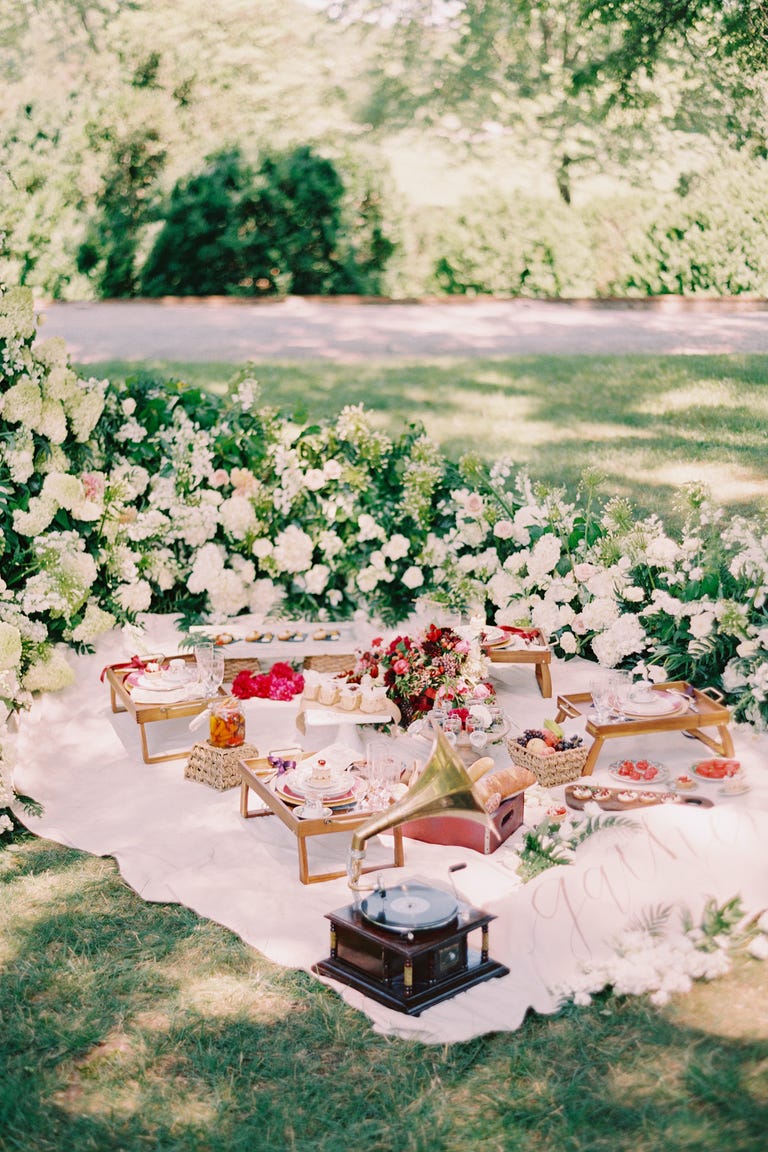 Consider casual and comfortable.
A relaxed, yet playful way to put a twist on an outdoor fete is to create a striking picnic. Laura Ritchie, principal event designer at Grit & Grace, advises this layout with the inclusion of china and trays for easy eating. "A picnic reception takes the guesswork out of creating a memorable event for guests," she says. "Reverting back to childhood summers with fresh fruit, bite-size treats and toes in the grass makes for a soiree that's casual but chic."…"